For sale: Steel Gios Torino pista fork in MINT condition.
Made by Marco and Aldo Gios a few years ago. The fork has been mounted for exposition but never been ridden.
Chrome, decals and paint fillings are all in perfect condition.
This fork was ordered at Gios Torino to finish a Gios Torino Pista "frame without fork" project.
We were able to restore the original fork so this fork is up for sale.
Steerer tube: 18,2cm
Fork was made for a classic Gios Torino pista steel frame, size 57ct
Cinelli pista 22 fork crown, could also be used for a classic Eddy Merckx pista or Benotto pista frame.
A experienced framebuilder should be able to adjust the steerer tube and threads according to your frame size if required.
Fixed price: 150 euro + worldwide shipping
Please contact us via mail if you have any questions.
Best regards,
Ciclostudio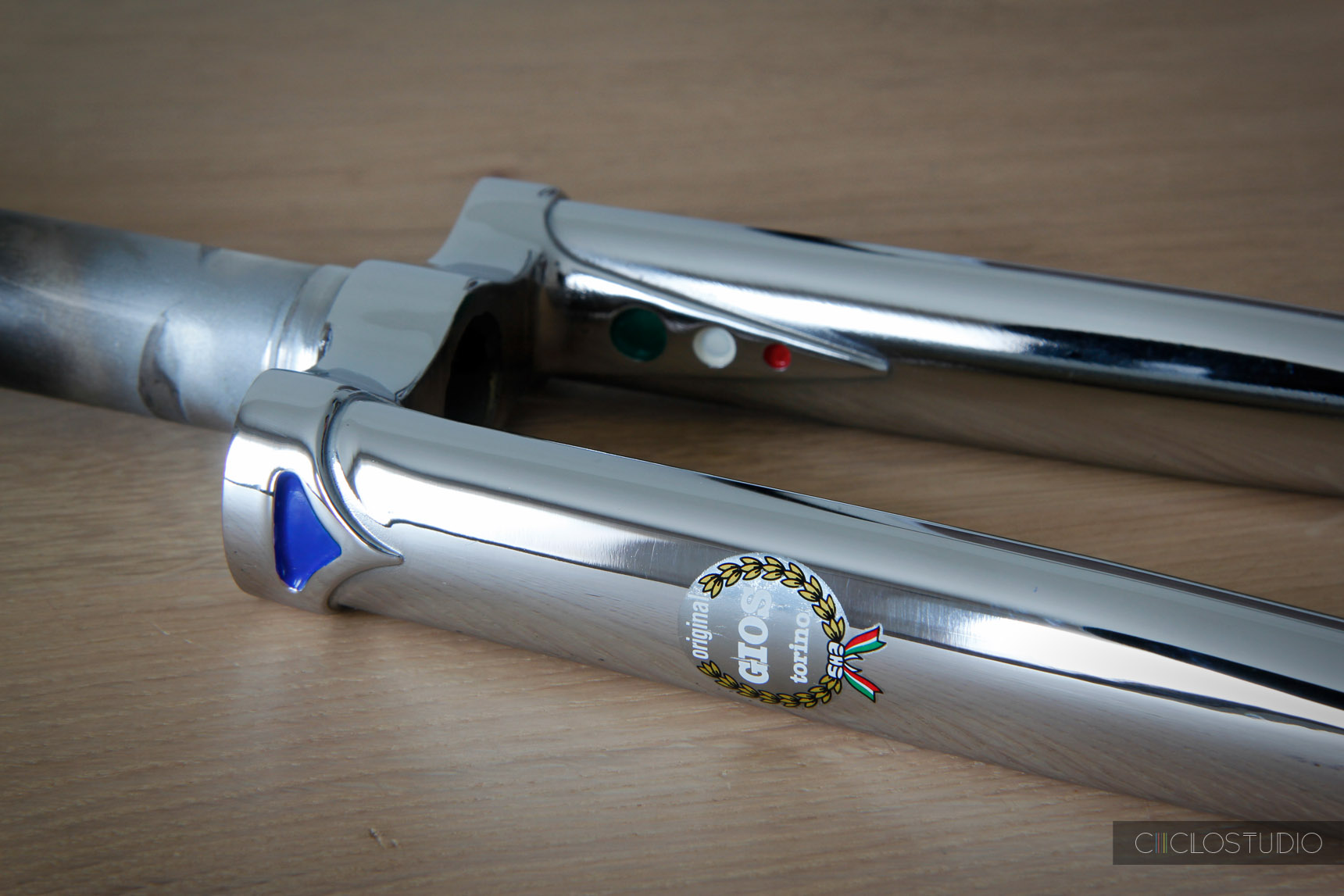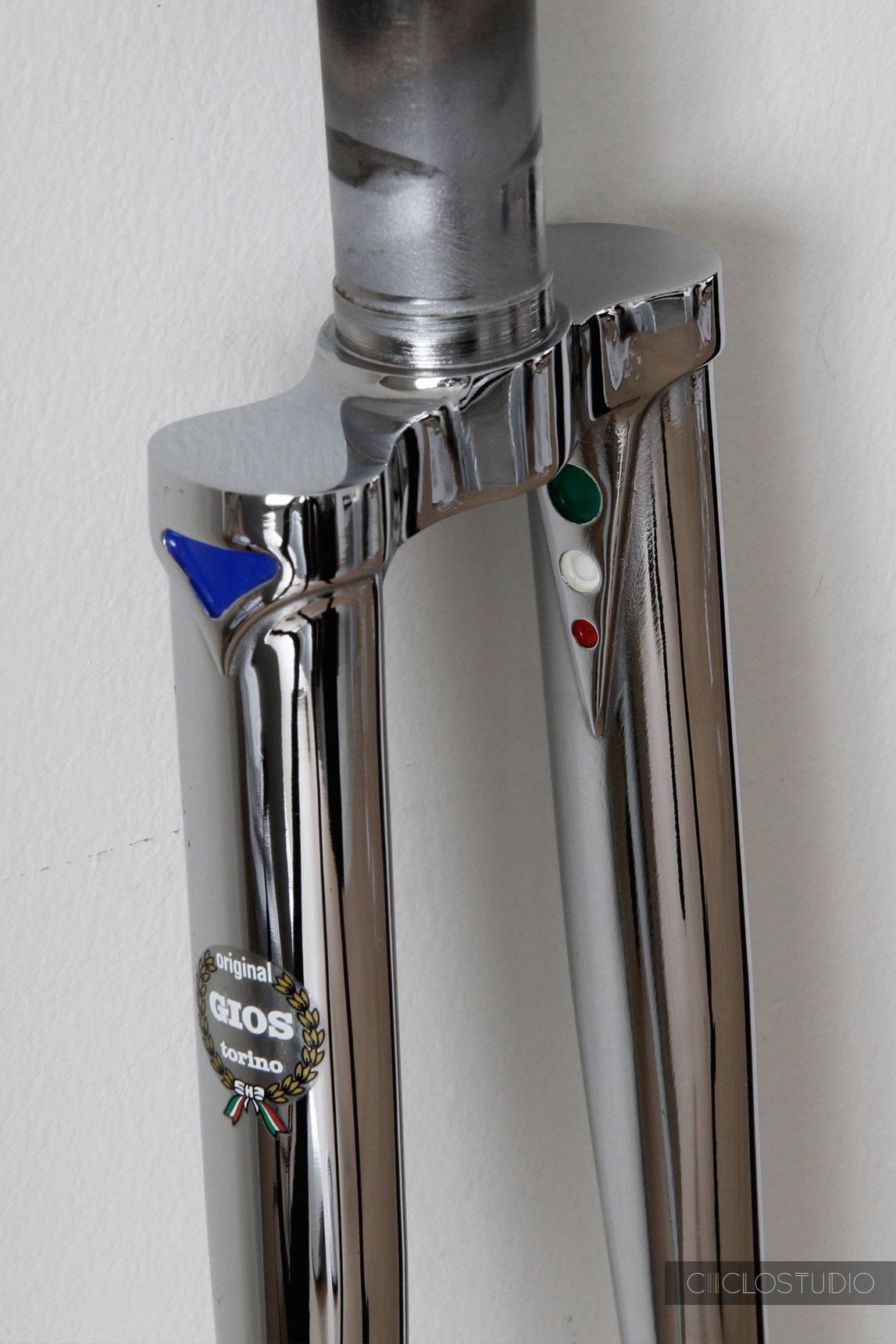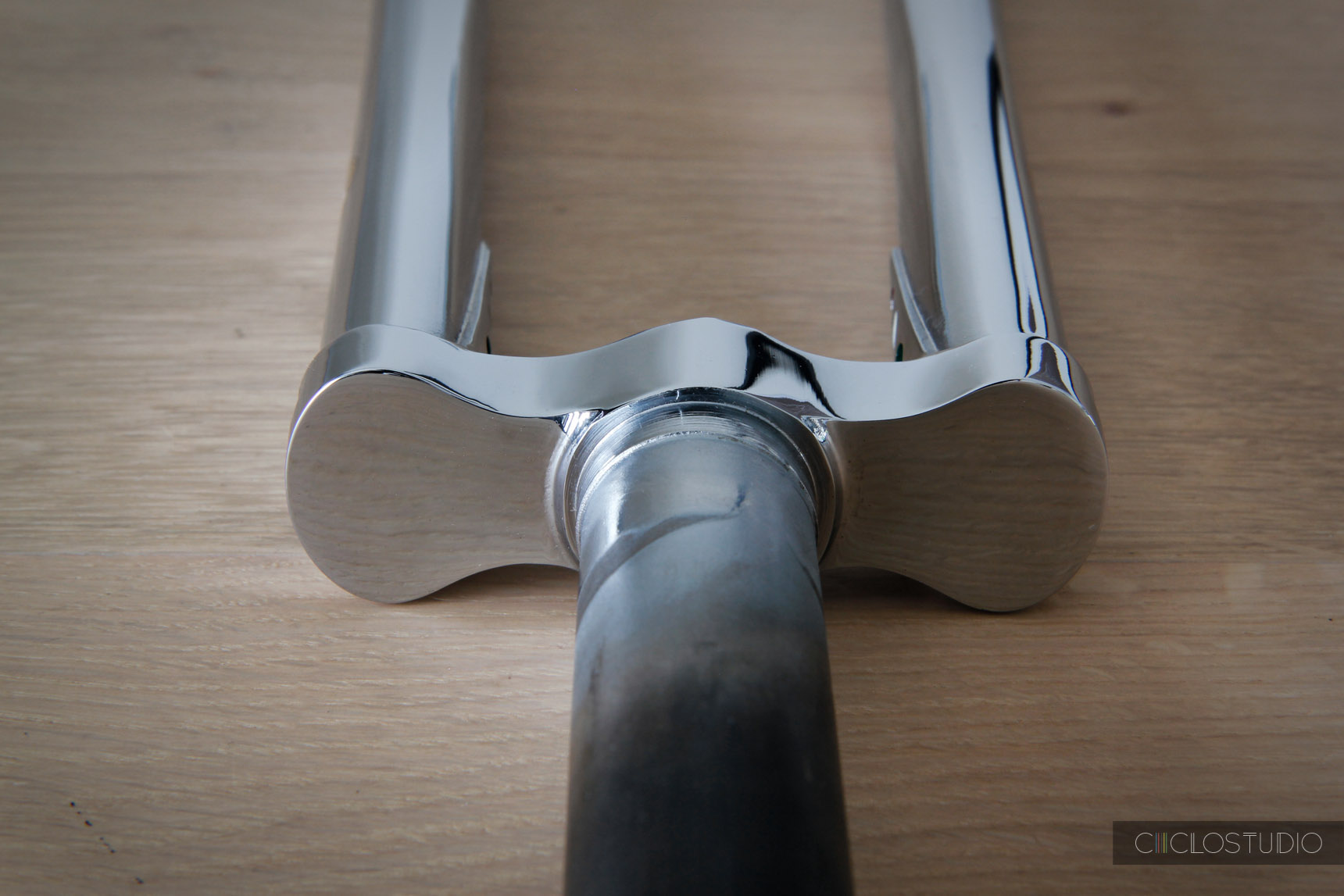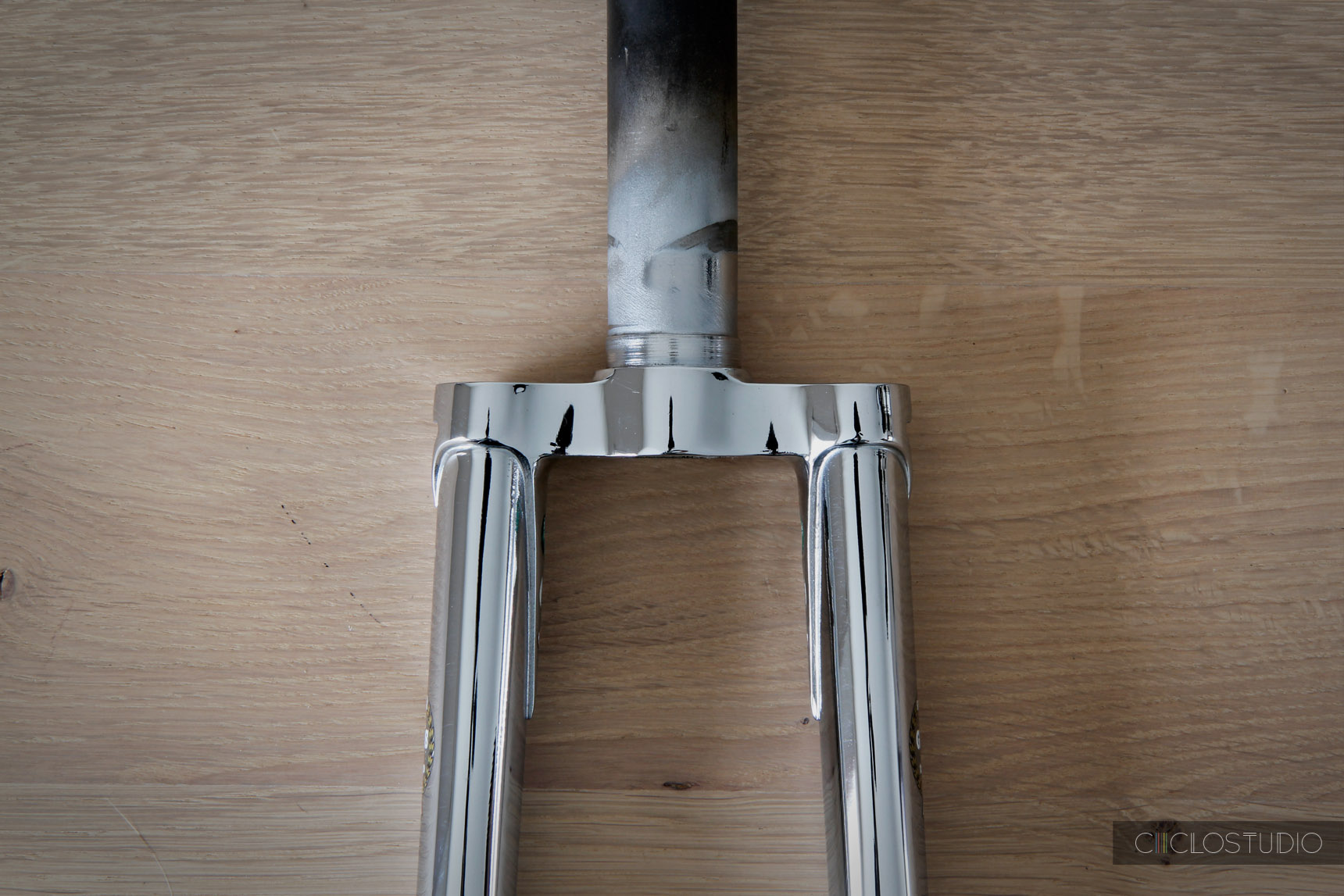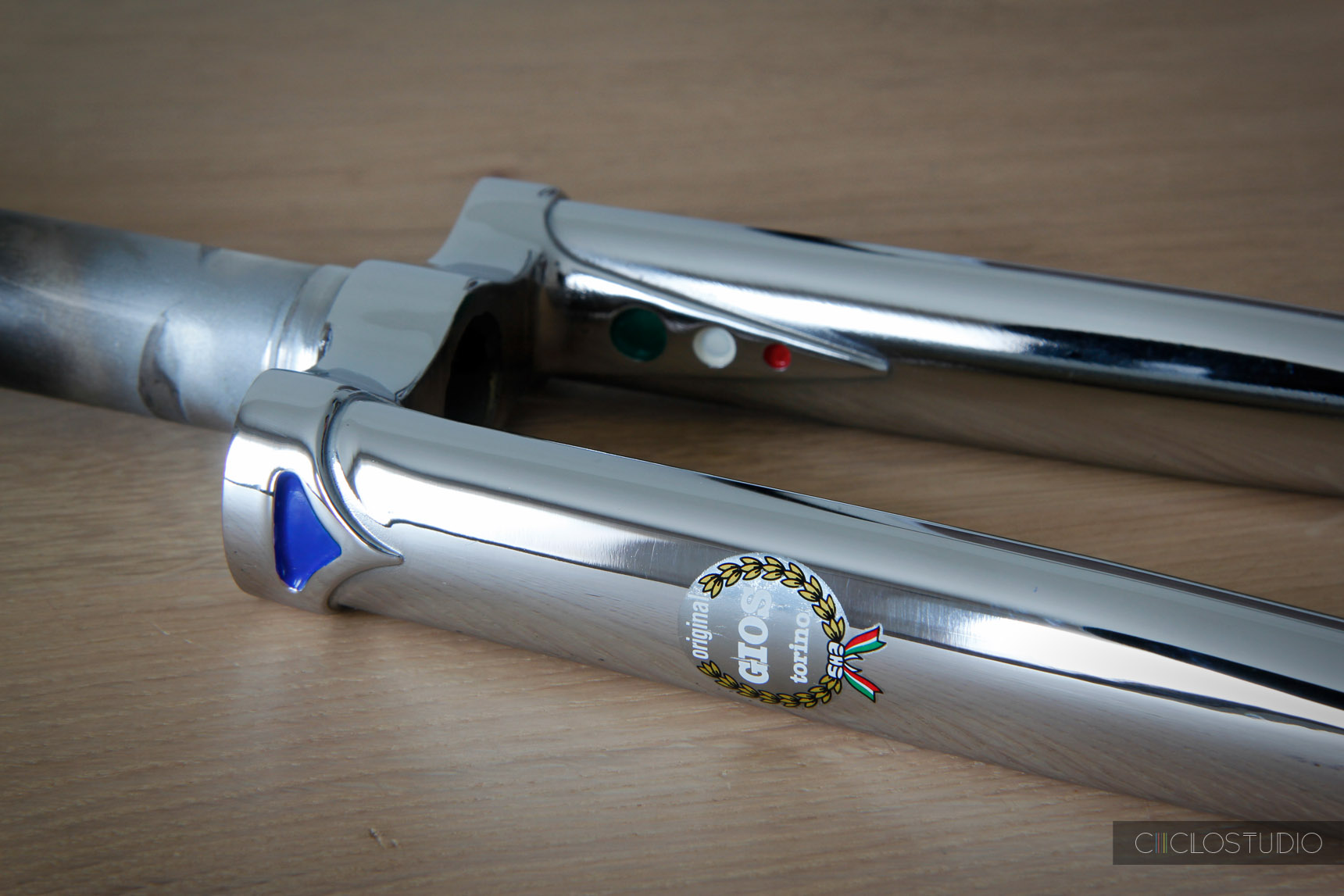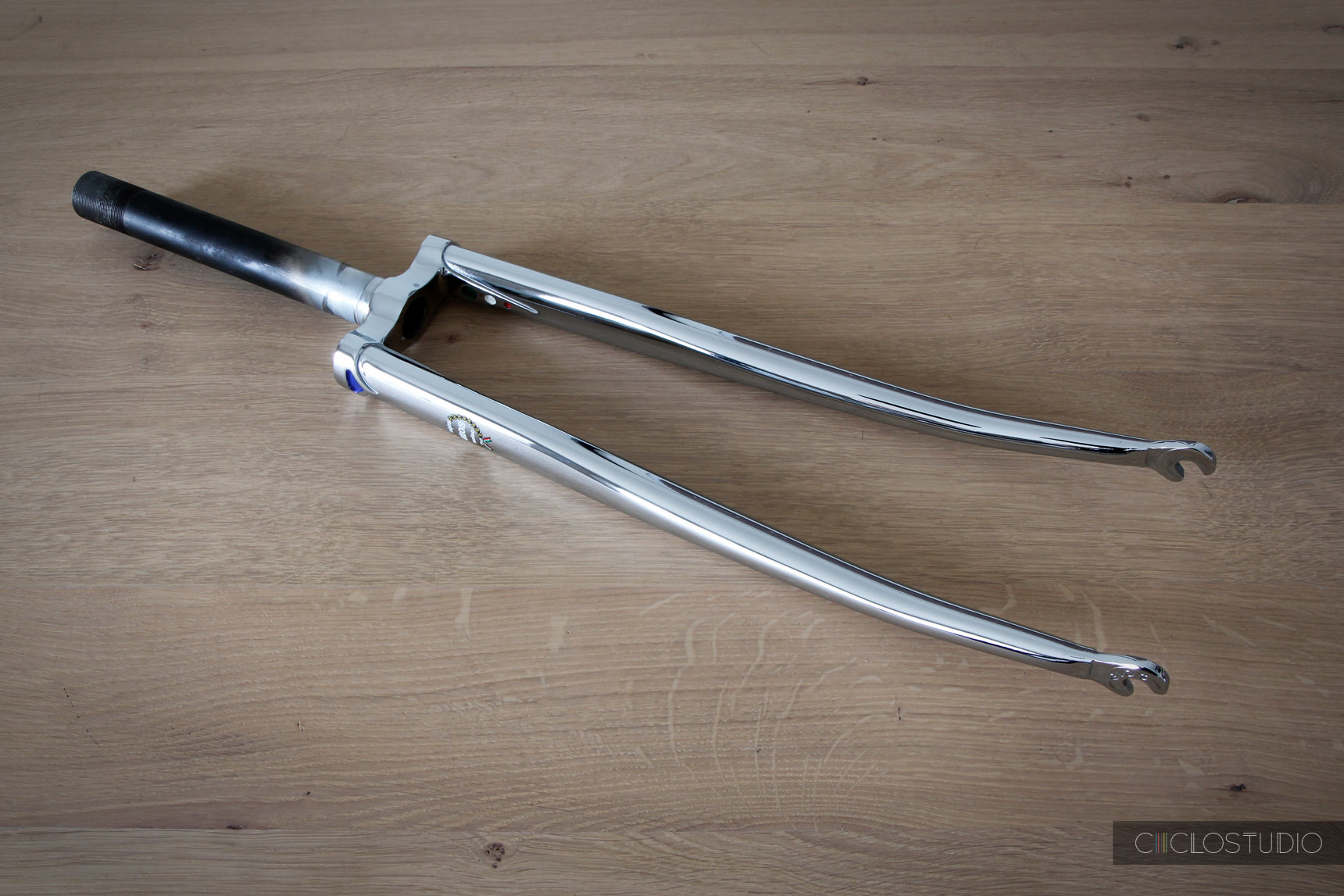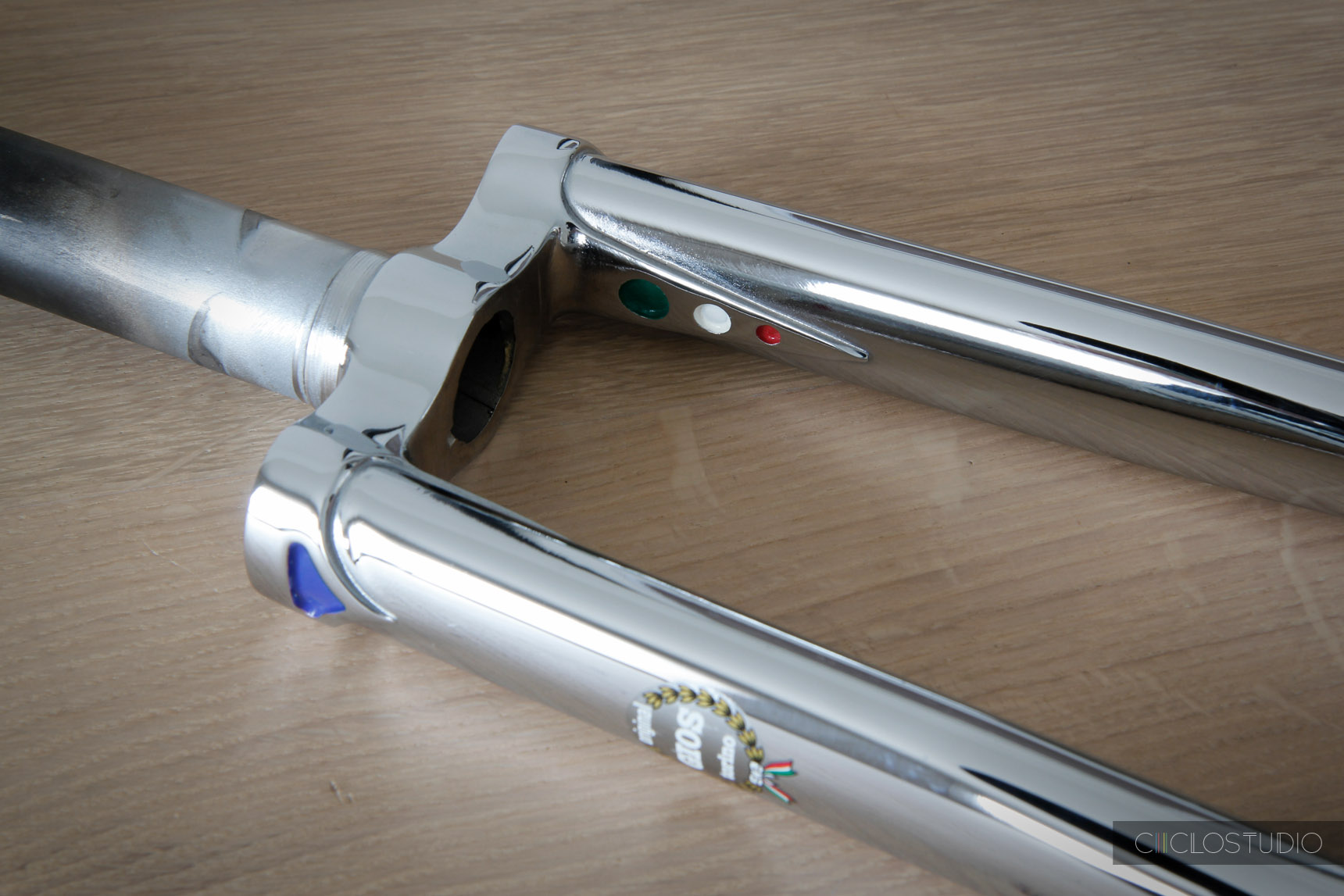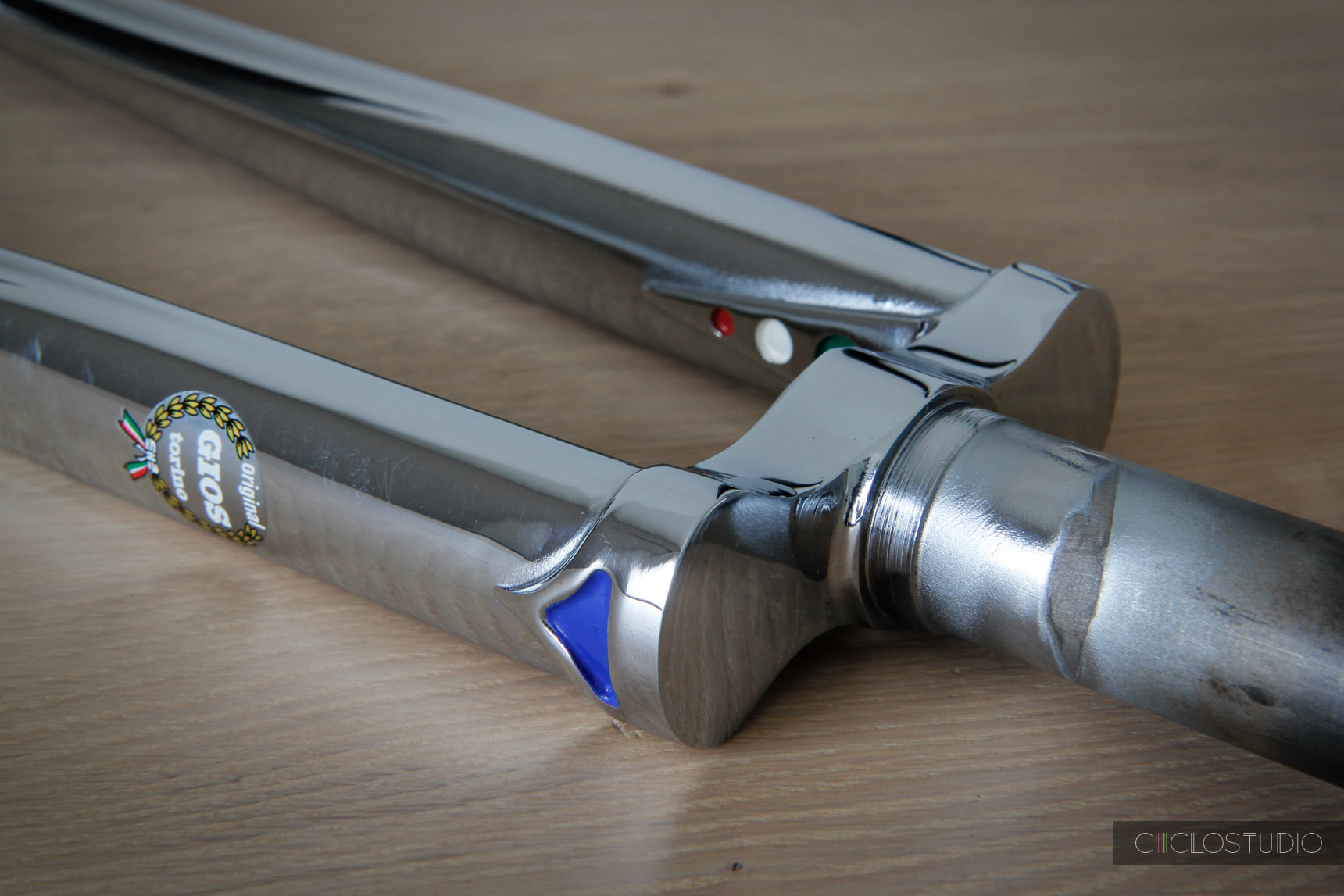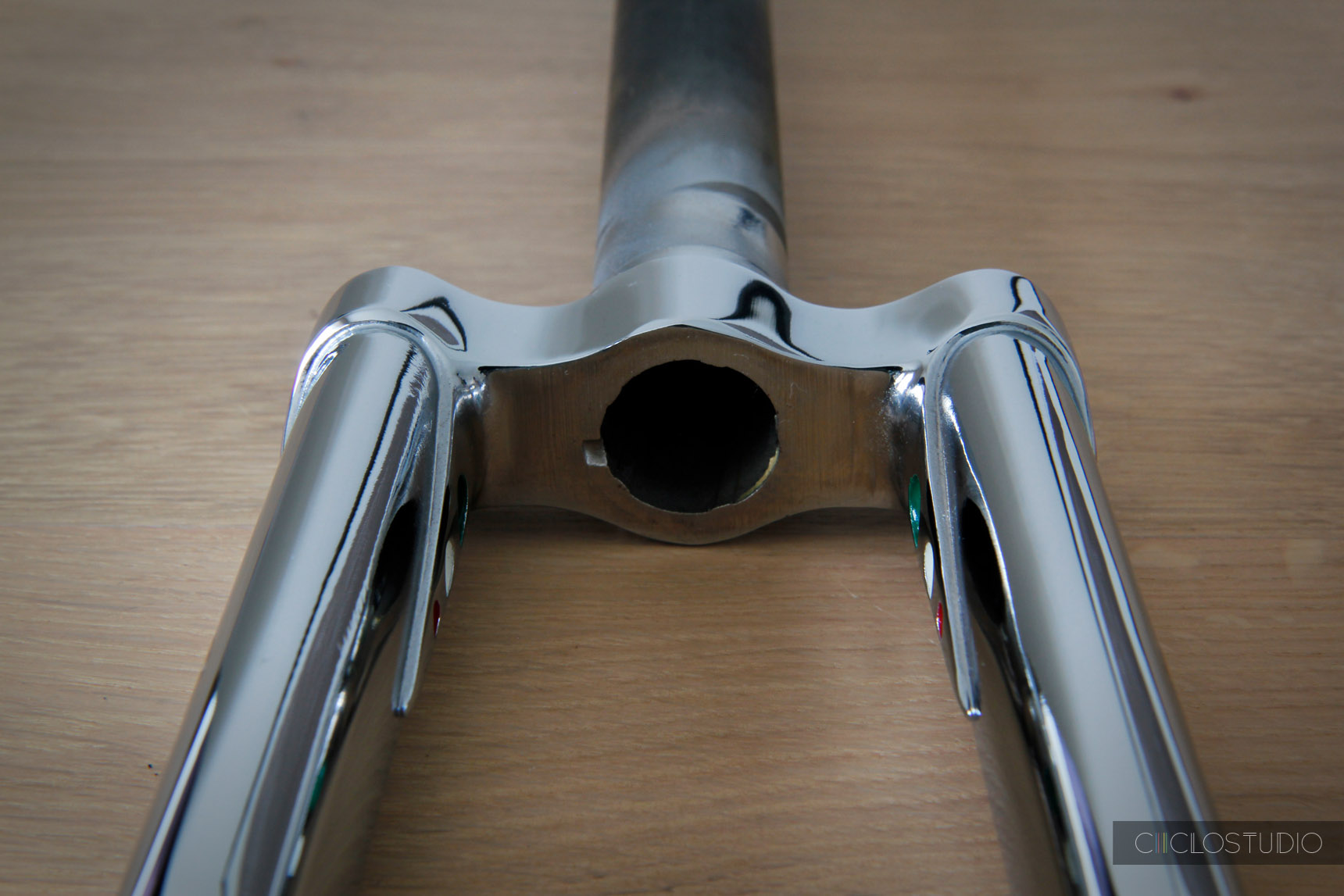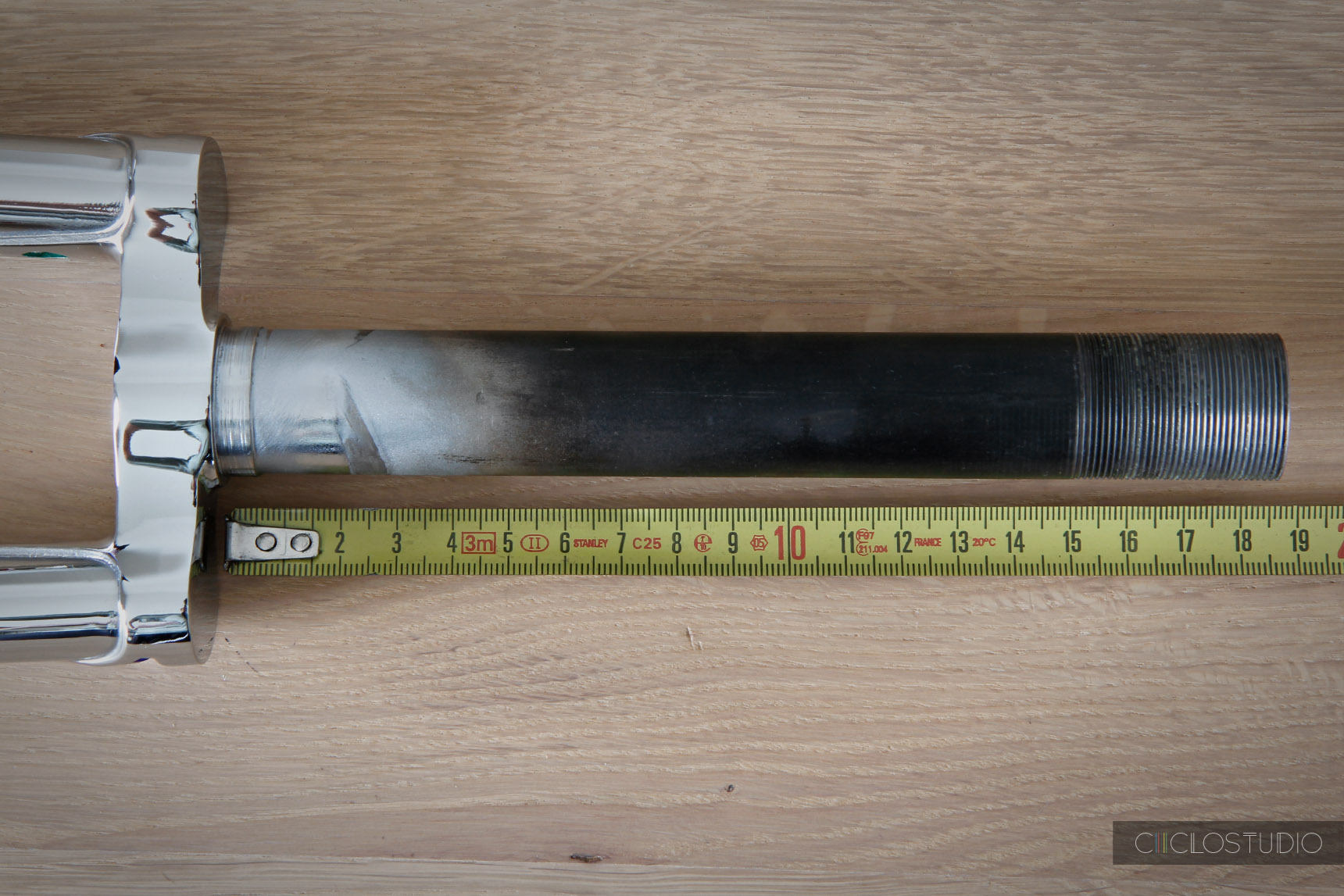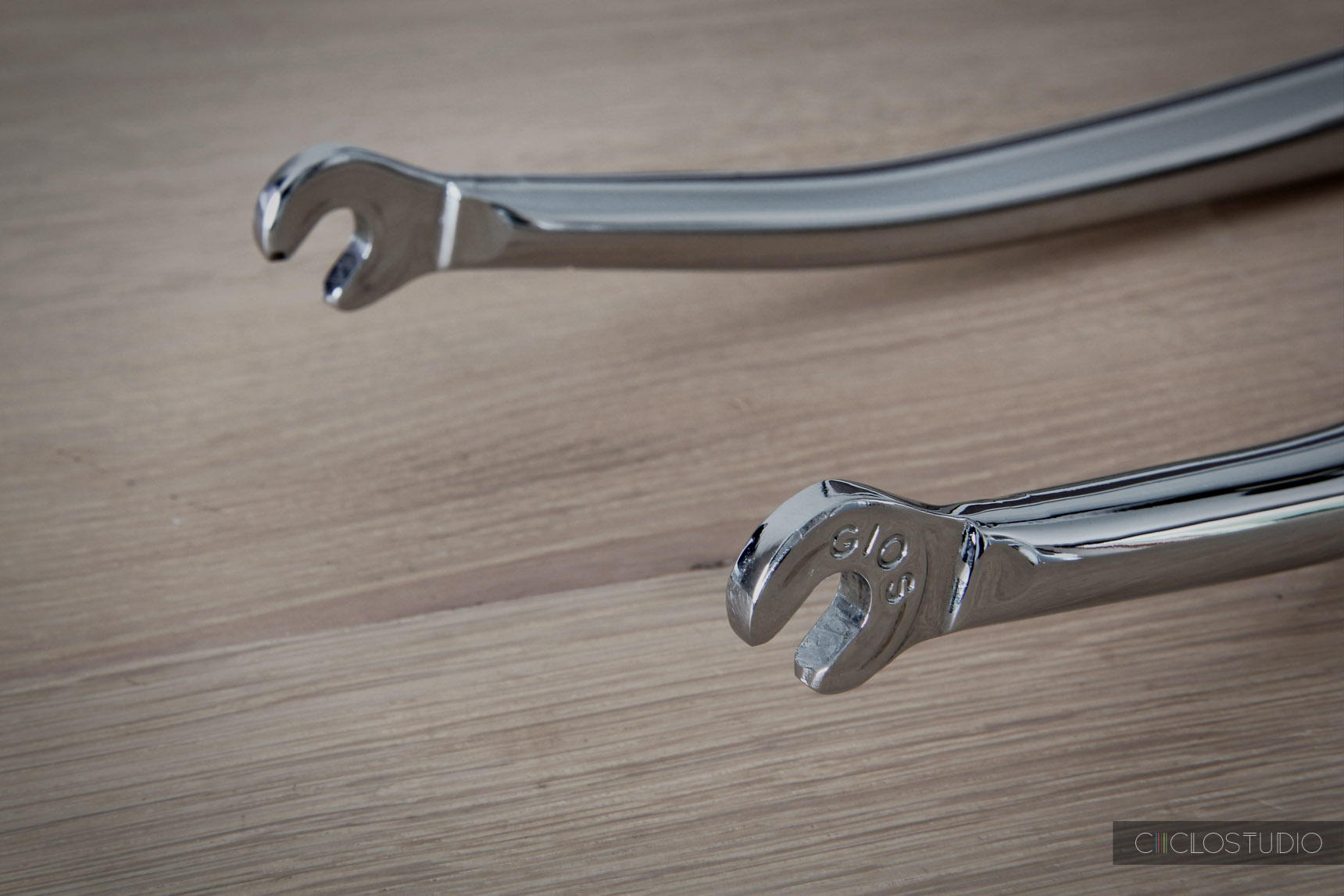 Don't forget to follow us on Facebook…