Before we jump in head-first, let's talk a bit about the history of the Italian brand Colnago.
Ernesto Colnago, one of the pioneers and most innovative manufactures of the cycling history. He maintains that he "was born to build bicycles", and as it happened – after an apprenticing period at Gloria's factory and working as professional mechanic for several racing teams – Ernesto Colnago started producing high-end steel frames. Colnago was founded in 1952.
During the 1970s Colnago was regarded as one of the best builders of custom steel-frames. Many champions rode and achieved several winnings riding Colnago frames. In 1972, Eddy Merckx set the world hour record in Mexico riding a custom made Colnago.
Ernesto Colnago visited the Vatican in 1979 to present a gold plated bicycle for Pope John Paul II. Colnago set new boundaries in cycle manufacturing and became the pioneer of carbon frames – thank to the legendary collaboration with Ferrari. Today, Colnago still innovates and produces high-end racing bicycles.
Mr. Ernesto Colnago talks about the bicycle for Pope John Paul II, the collaboration with Ferrari and the Colnago history in this video
Today, we proudly present to you – our mid 70's Colnago Super pista.
While we assemble most of our bicycles ourselves, this Colnago Super pista has been purchased fully equipped as shown in the pictures below.



The original paint, chrome and decals are still in a very good condition considering this bicycle is 40+ years old.
Please have a closer look at the fork crown details and the tight wheel clearance.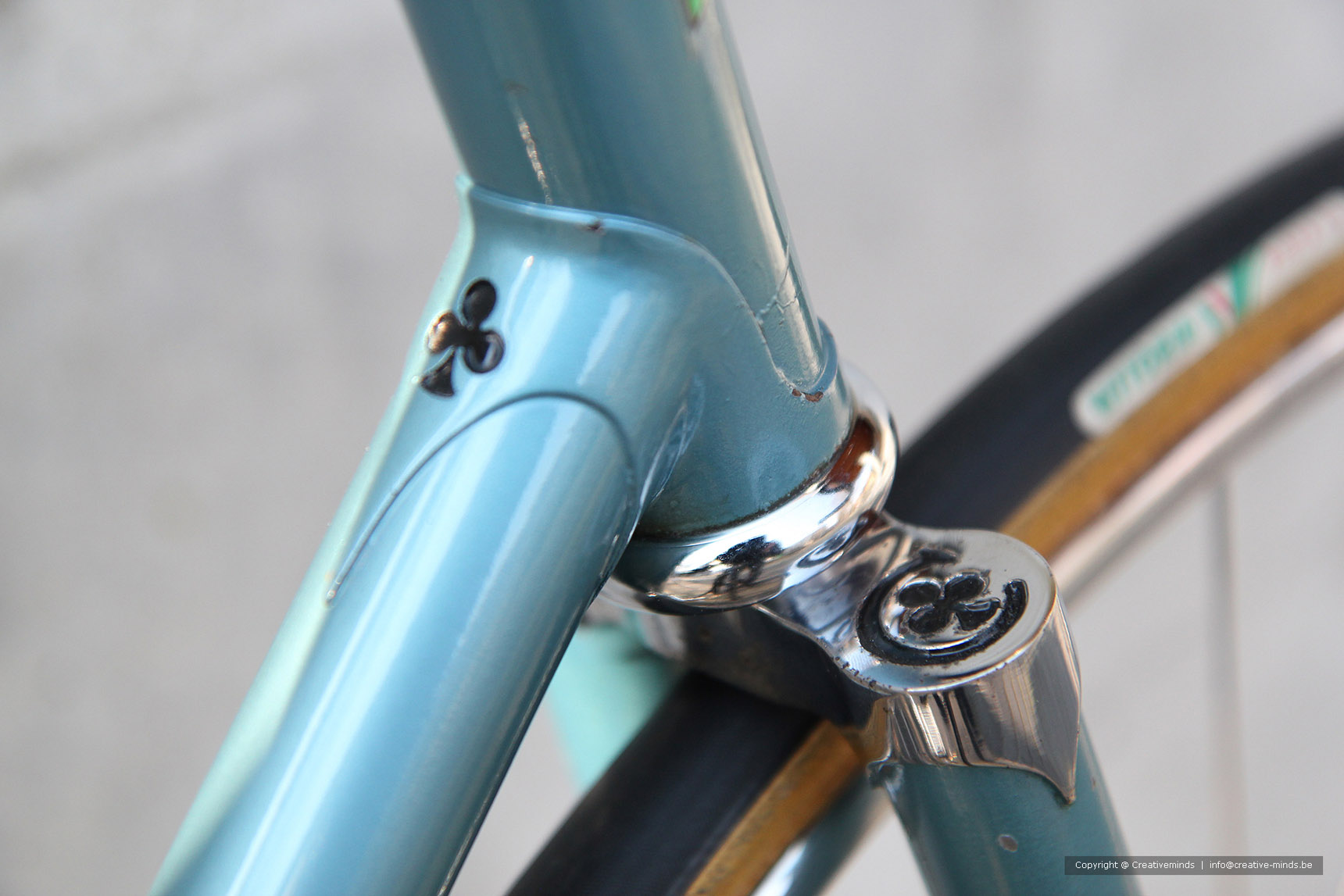 We haven't seen much Colnago Super frames in this color setting. According to us, it was love at first sight…


Campagnolo Record pista hubs. Spokes are tied and soldered to increase stiffness.
The seat tube decal refers to the hour record of Eddy Merckx -the Cannibal in 1972, Mexico at the "Agustin Melgar" Olympic Velodrome.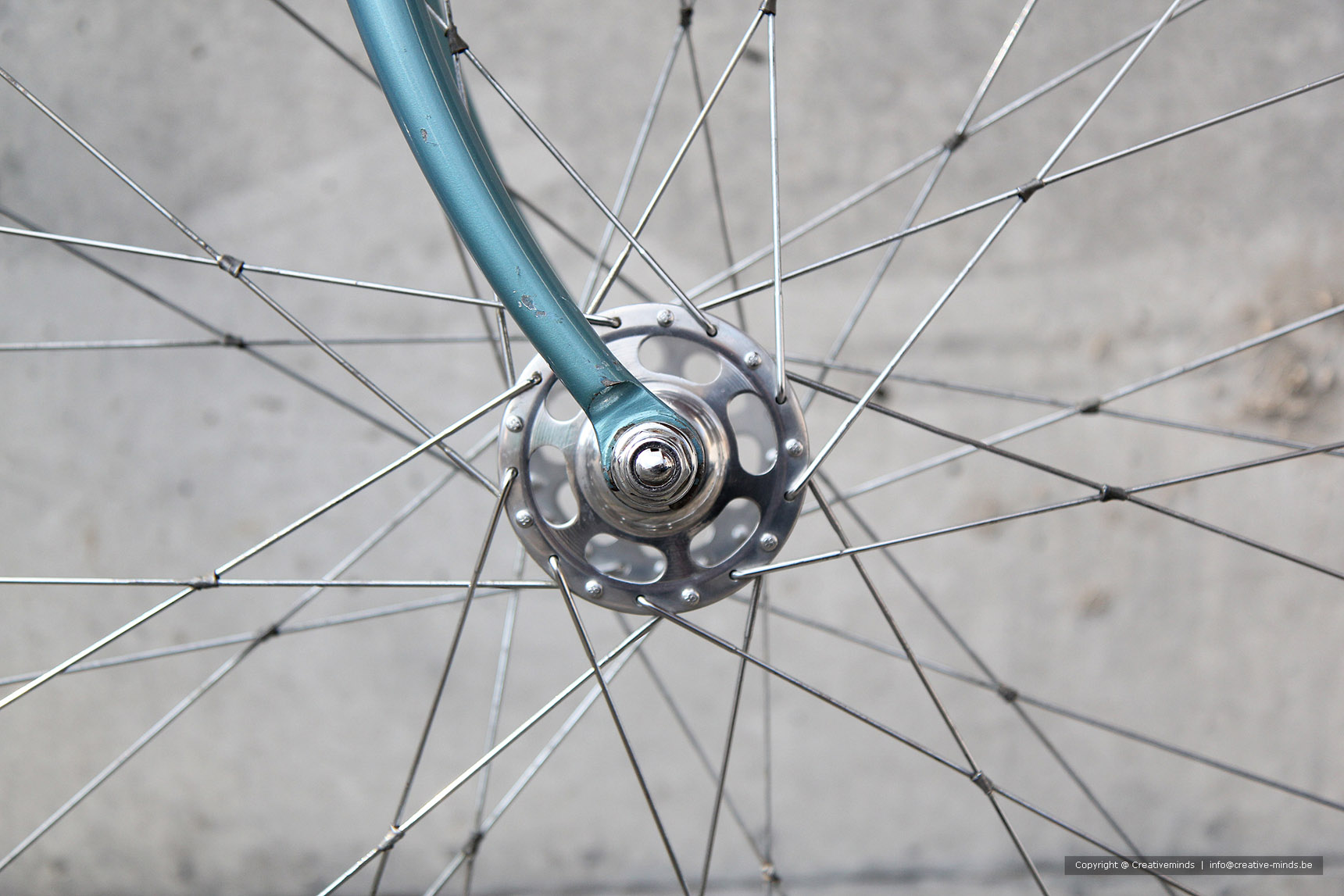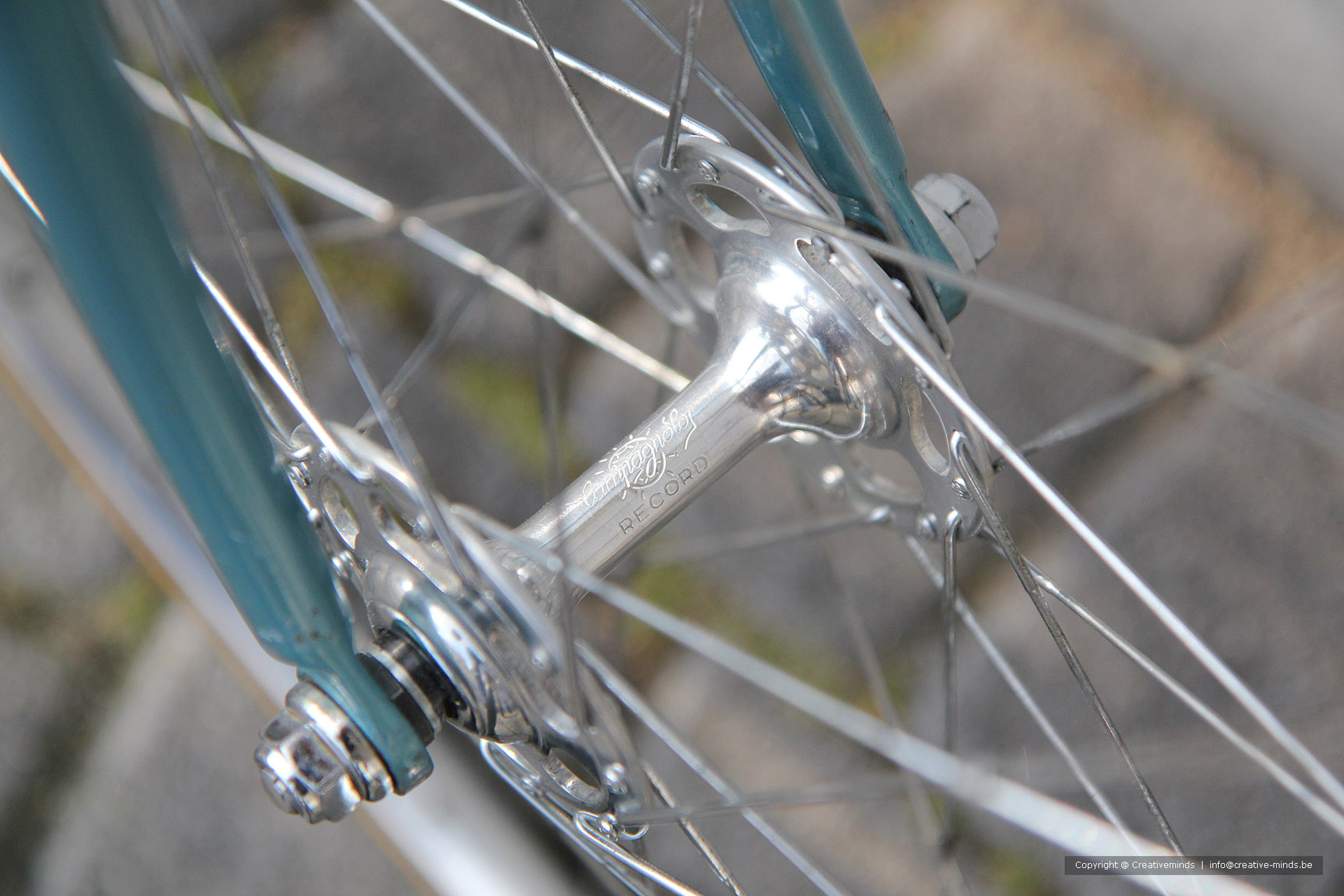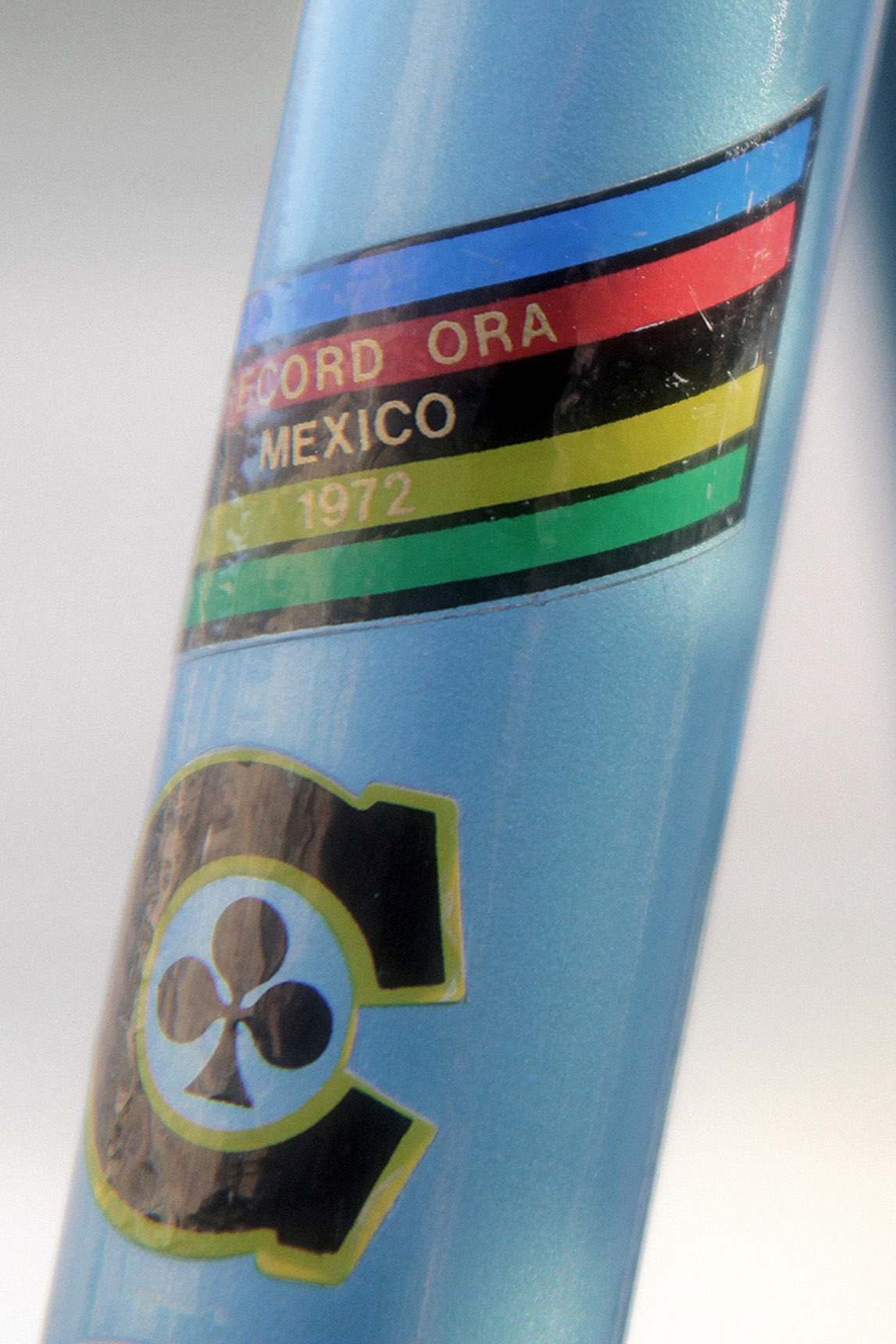 Some more details: Please note, this Colnago has Serial number 1! What the… ?! We almost can't believe it ourselves! :-)


Nice & clean!


Please find some additional information on the components below:

Components
Headset
Campagnolo Record pista
Crankset
Campagnolo Record pista 165 – 151 BCD
Chainring
Campagnolo Record pista 52t
Sprocket
Campagnolo Record pista 16t
Hubs
Campagnolo Record pista 36h
Rims
Mavic – Championnat du Monde
Tubulars
Vittoria Squadre Prof Pista
Pedals
Campagnolo Super Record pista – Alfredo Binda straps
Stem
Cinelli 1A (milled, rainbow color details)
Handlebars
Cinelli Mod.65, crest logo's
Seatpost
Campagnolo Record 27.2 (fluted, rainbow color details)
Saddle
Cinelli Unicanitor

We have always loved this Colnago and we'll make sure it's taken good care of. As we said before, it was love at first sight and this bicycle gets a special place in our collection, but also in our hearts! The bike is presented in unrestored, cleaned and authentic condition. We've been considering to get in touch with Colnago in order to acquire more info about its serial number 1 and history. Please share your thoughts via the comment form below! We welcome your comments & feedback!
Don't forget to follow us on Facebook…