Renold Elite chain 1/2″ x 1/8″ 110 Links (track / pista).
New in Box Renold Elite bicycle chain (NIB). Extremely strong, high quality bicycle chains from the 70's/80's.
Price 42€ + shipping worldwide.
Price reduction for large quantities (3 and more…).
Please contact us via the contact form if you have any questions.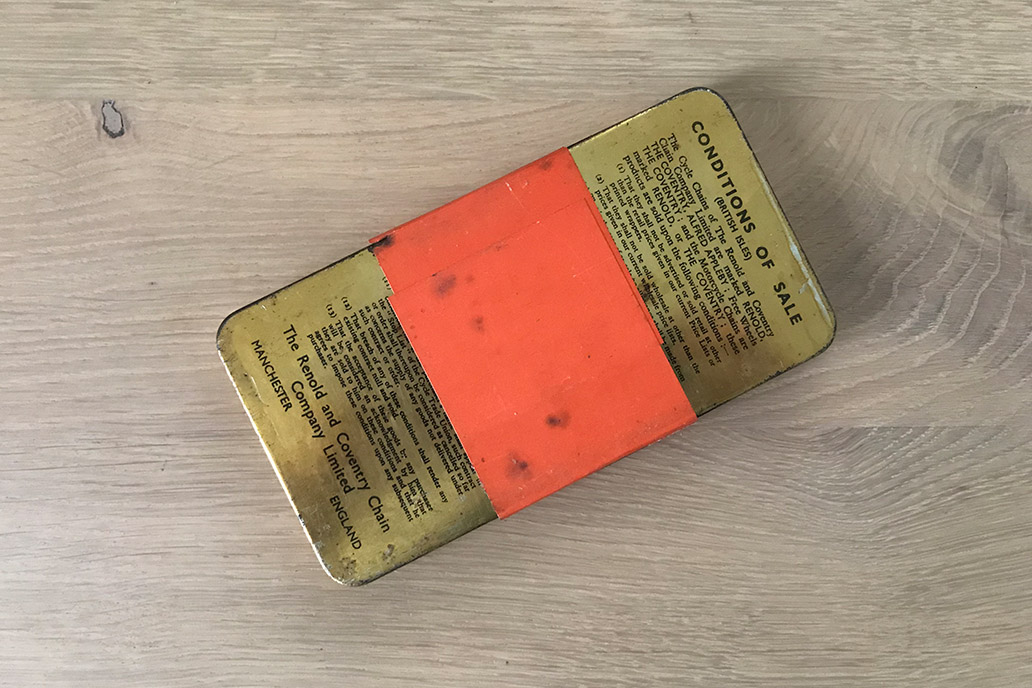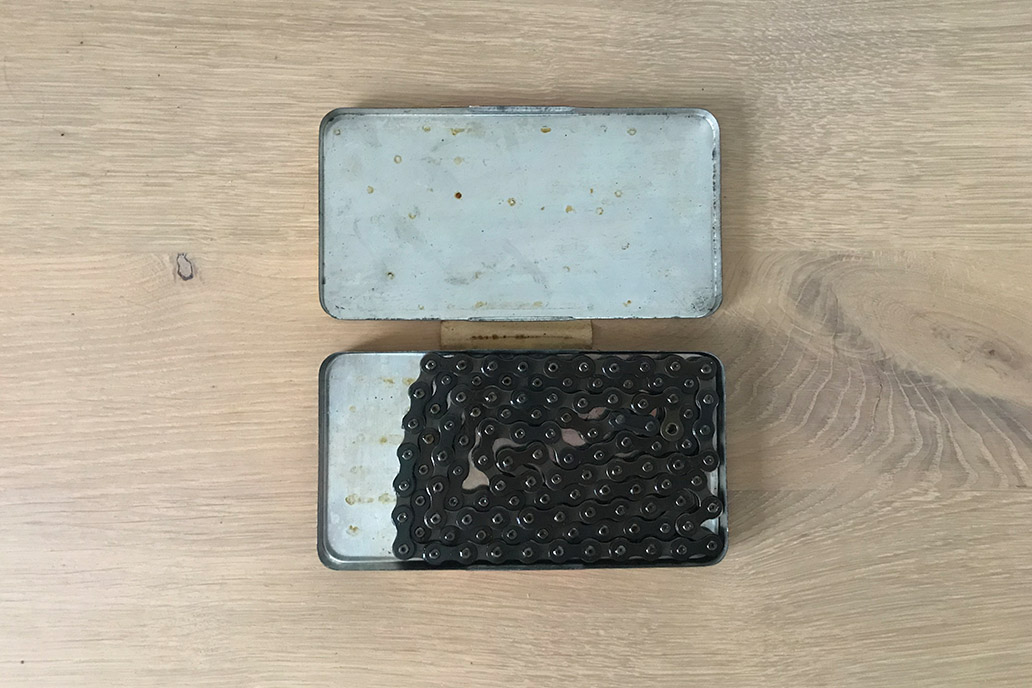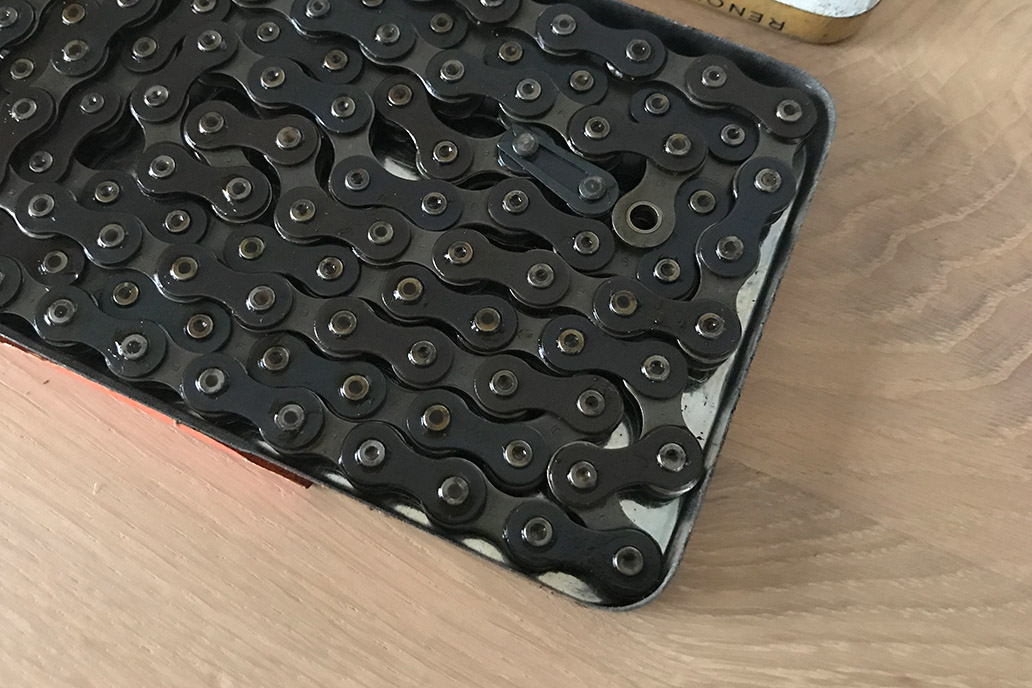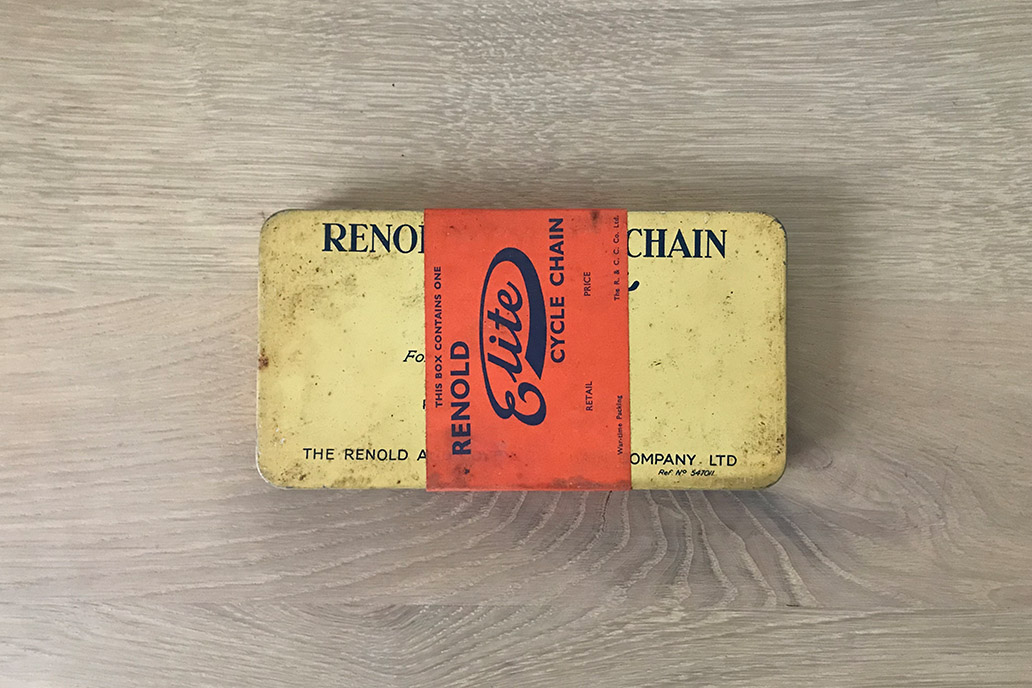 Related posts